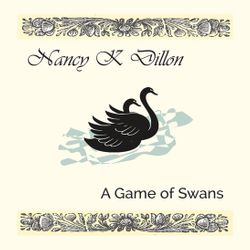 A Game of Swans Album
"A Game of Swans" ~ CDs available via mail order from Rose Rock Records. E-mail info@nancykdillon.net for CD ordering details and receive a surprise gift!
Download "A Game of Swans" on Bandcamp. The best place to purchase your favourite artist's music in 2022 is Bandcamp.com. Check it out!
Stream "A Game of Swans" on Apple Music or Spotify or your favorite streaming service.
To peruse Nancy's entire catalog of music, visit nancykdillon@bandcamp.com.